The ALMA Institute is the result of a loving collaboration between Antoinette Liechti Maccarone and Fulvio Maccarone, "ALMA" meaning soul in Spanish and reminding us to do things by connecting with our souls.
By taking care of relationships at all levels we can positively influence our future, be it personal, professional or global. If we learn to live from the heart, we will raise children who will become human beings with a connected heart. These children will care for our world from the awareness that we are all connected to each other and can choose to do better than previous generations.
We offer courses for the general public and professional training to become an Imago Couples Therapist (Imago Relational Therapy Clinical Training) and an Imago Professional Facilitator.
We are both from multiple backgrounds and perfectly trilingual. Building bridges between cultures is our specialty.
Antoinette Liechti Maccarone
Antoinette was born in Guatemala to a Swiss father and a Colombian mother, and grew up in Mexico until the age of 14, before moving to Switzerland. She studied clinical psychology and psychotherapy in Switzerland and later specialized in Imago couples therapy and sexology. She has been a couples workshop presenter in Imago since 2005 and has trained Imago professionals in Switzerland, France and Mauritius.
Her passion is the couple in all its states and in all its seasons!
International as she is, she also became Italian for love since she met Fulvio, with whom she shares her life since 1995.
Her path
A graduate of the Faculty of Psychology at the University of Geneva, Antoinette first specialized as a couple and family therapist and as a psychotherapist. Initially, she worked in an outpatient psychiatric setting at the University Hospitals of Geneva, where she participated in the creation of a program for chronically suicidal borderline. For this, she went to the USA to train in Dialectical Behavioral Therapy (DBT) with Marsha Linehan PhD.
Parallel to this activity, she co-founded the Ethno-Psychological Association and Consultation Center Pluriels, where she worked for ten years as a psychologist-psychotherapist, particularly with the undocumented Latin American community.
In 2000, she opened her private practice in Geneva together with a psychiatrist friend and colleague. At first, she focused on individual psychotherapy and then, after her training in Imago Relational Therapy, she returned to her first passion which was working with couples. This approach allowed her to finally give couples concrete tools and empower them to work on their relationship.
In 2004, she completed her training to become a facilitator of Imago Couples Workshops, which she runs with her husband Fulvio. Together they encourage couples to embark on this adventure together. She joined the Imago Faculty since 2008 and is now a senior faculty member training Imago professionals all over the world.
En 2008, la Faculté de Imago Relationships International aux USA a invité Antoinette à rejoindre la faculté et à se former pour devenir Instructeur Clinique.
In 2008, the faculty of Imago Relationships International in the USA invited Antoinette to join the faculty and train to become a Clinical Instructor.
In an effort to respond to couples in a professional and informed manner about sexuality, since 2003 she has trained as a clinical sexologist in Sexocorporal Therapy with Prof. Jean-Yves Desjardins and Dr. Dominique Chatton. This approach also gives skills to people, which is one of her priorities. In 2008, after obtaining a certificate in clinical sexology from the University of Geneva and a diploma from the International Sexocorporal Institute, Jean-Yves Desjardins, she was invited to join the team of Sexocorporal co-trainers.
And as she is very curious about life, she continues to train again and again…
Certifications
Clinical psychologist graduated from the University of Geneva
Specialist in psychotherapy, member of the Swiss Federation of Psychologists FSP
Certified clinical sexologist ASPSC (Swiss Association of Clinical Sexologists)
Certified Sexologist ISI & accredited teacher (International Sexocorporeal Institute)
Certified Imago couple therapist IITI (Imago International Training Institute)
IITI certified Imago course leader
Certified Senior Clinical Instructor of the Imago IITI faculty
Diploma of expert in group work from the University of Deusto.
Fulvio Maccarone
Born in Switzerland and deeply attached to the Lake Geneva region, Fulvio has always been very proud of his Neapolitan origins. Lulled by multiculturalism from an early age, he soon became interested in direct communication in the language of his interlocutor. That is why he was attracted to travel and, consequently, to learning languages, of which he has mastered five.
He has been able to maintain this curiosity in his professional life. His career in finance, which began in the early 1990s, has taken him from Switzerland to China to England. Through his travels around the world, he has learned to navigate different cultures in order to extract the best from them. 
Although he is very interested in his professional field, his true passions lie elsewhere. 
Fulvio has always been passionate about history, which he considers an essential element of personal culture if one wants to understand the world around us. For him, it is essential to know history in order to better understand the present and prepare for the future. It is an approach similar to that of Imago: exploring our childhood without locking ourselves into it, in order to understand our current reactions and change our behavior for a better future in our relationship. 
Her second great passion is aviation. Since his childhood, he became passionate about the world of aviation, first through his family and then by himself. He became a private pilot and he especially likes mountain flying, as it seems to him one of the few places where a pilot can still live his passion as he did at the beginning of the aeronautical adventure. For Fulvio, flying is to be free while being fully present in every moment, because there is no room for error.
Finally, his desire for escape leads him to motorcycling and scuba diving, activities he regularly shares with Antoinette, as well as flying. Thanks to the discovery of Imago, he was able to share his various passions with her and, at the same time, this led him to take an interest in her world. 
Convinced by the result that Imago had on his own partner, he felt like taking an active part in the various activities that Antoinette had set up. As a "typical reluctant male", he hopes that by his example and contribution he can help others to engage in an Imago process.
1995, at the Montreux Jazz Festival. Love at first sight!
Loving each other means looking in the same direction. After 7 years together, we got married in Colombia in 2001.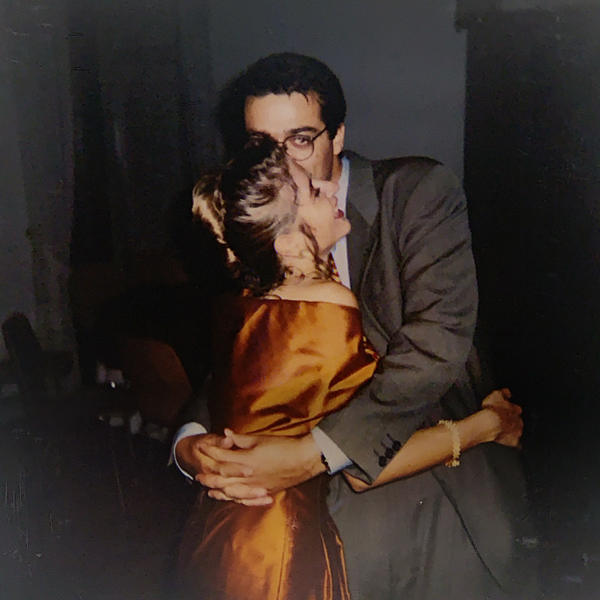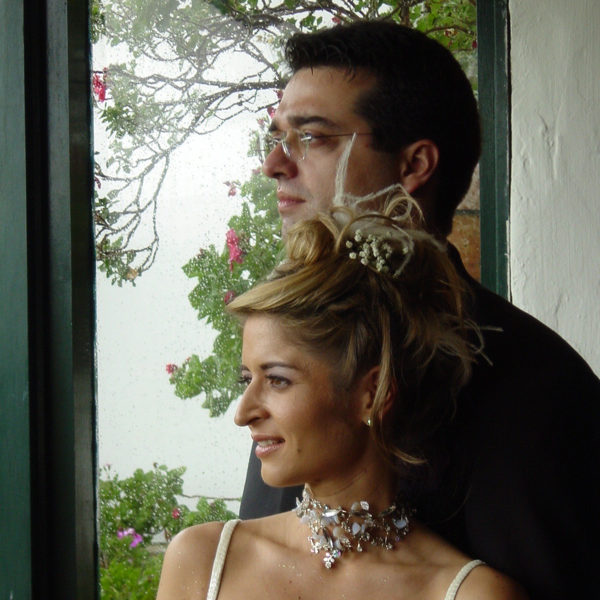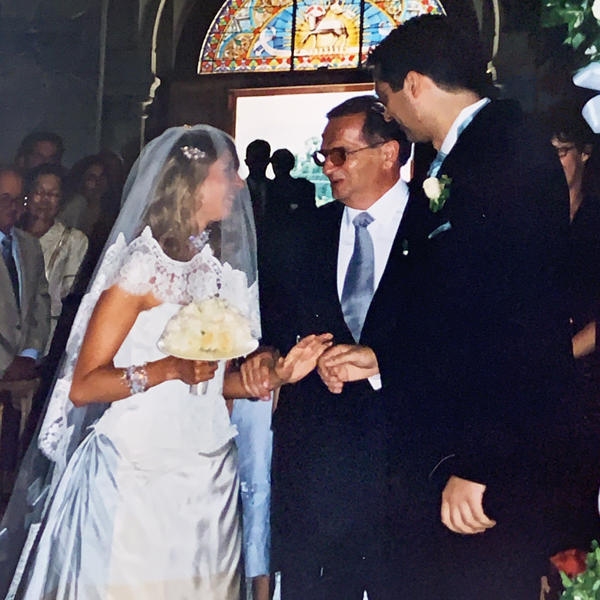 In 2002, church wedding in Switzerland. My dad's comment when he shook Fulvio's hand: "We don't accept returns ;-)!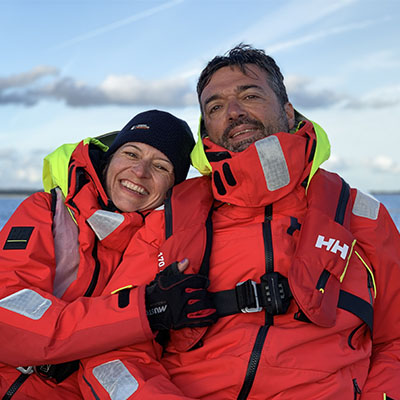 We sailed in calm waters and also sometimes in rough seas. Fortunately, we had a good boat, good relational tools and the will to stay afloat.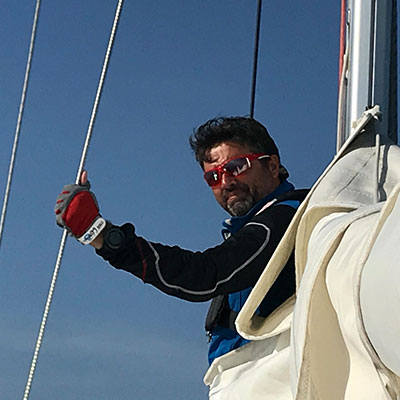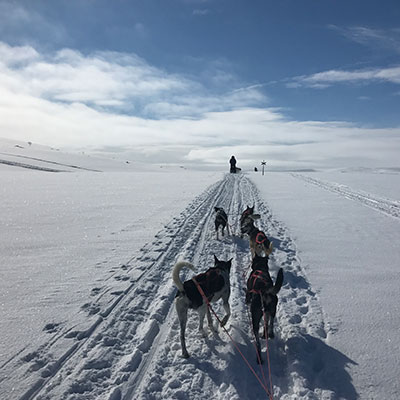 We lived different adventures, on land, at sea, in the snow or in the air. Together we learned to discover each other's world and passions with curiosity.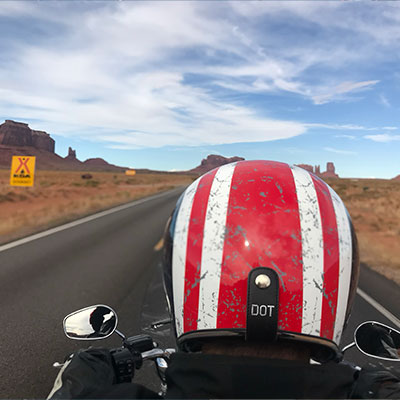 In 2020, after 10 years of PMA and 3 years of waiting for an adoption in Colombia, our daughter arrived to delight our hearts. It is a joy to watch her grow and blossom. Together we are learning to weave a new story.